Got up early to get my document certified. I'm gona drive to putrajaya for the very 1st time. Ofcoz I did my homework before going with the help of Google Earth. Im glad that I did~hahaha~
Planned to go putra straight away,however,chan boon boon n frens need me to fetch them to Mines.>_< (a lil crossover)

After that i headed to putrajaya peacefully,without any "obstacles".wahahha~~Kinda impress by myself for that I did not lost~haha~I was amazed by putrajaya's building.They are so Huge!! I feel so tiny in it>< I tot I would have to gone trough some procedure,infact,i juz have to leave my documents into a Box.That's it,I'm DONE!lols....
Headed back to The Mines and meet Chan Boon Boon n frens.There is where tragedy started when "Non-Shoperholic met Shoperholic".....ChanBoonBoon was so happy to have me to teman her Shopping!!!
She had totally forgot bout her main purpose of coming to The Mines!! Eventhough she remembered, but she DONT CARE anymore!!
BB cnt stop camwhoring when i was driving.Trust me,there are MUCH MORE!!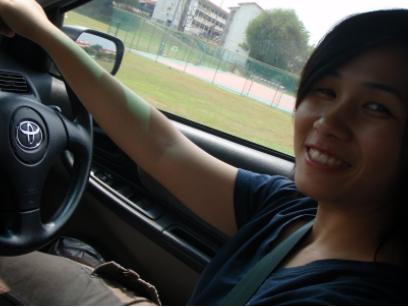 So,Pity lil follower me.
Chan BB cant stop asking me uqestion,sort of: Do I look thin? Does my lab looks big? Izzit suit me? Does my butt looks big? Wil fac ppl talk bad bout me when i where like this.... so and so on~~she just cant trust what i've told her! U look damn pretty my BB~~
Even the guy behind you cant stop looking at you...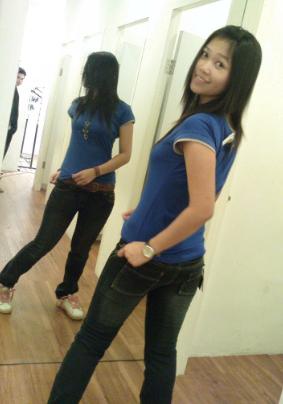 Keep camwhoring in the fiiting room...=_='''

POSER~~ We spend more than 30 minutes in a fitting room,bcoz of this poser!heng!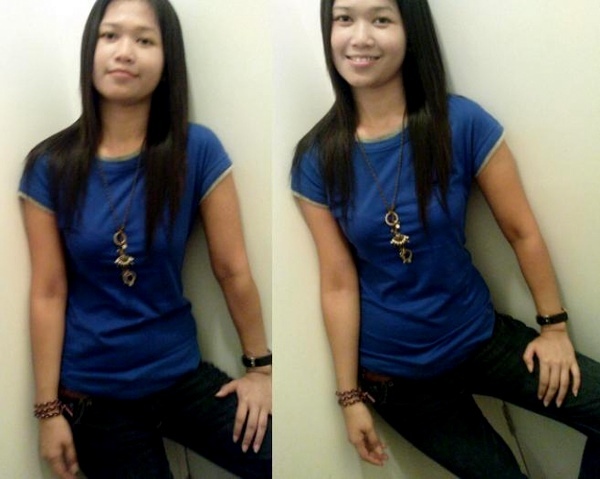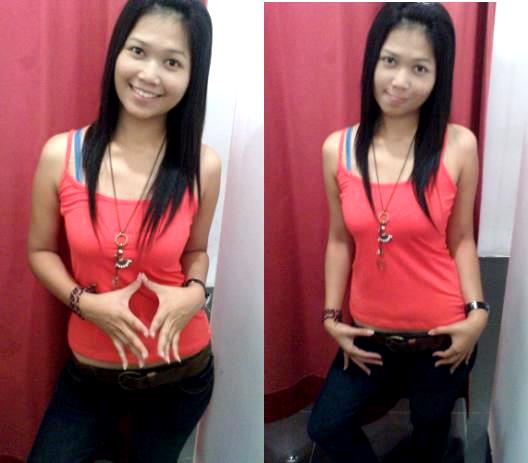 GIVE ME A BREAK!!!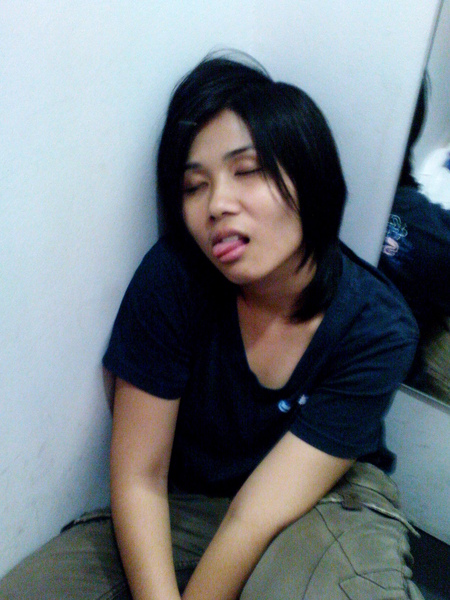 Is this ur room?! Com'on get prepare and lets go back!!!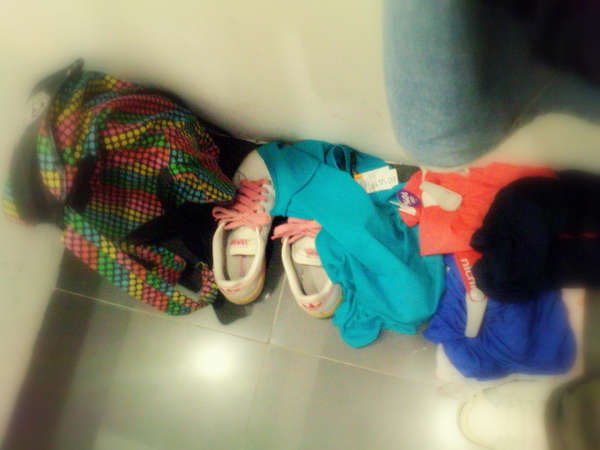 This is only what I got,and Chan boon boon bought one tooo...LOLS
Next time,I have to get more sleep and train my stamina more to acompany Chan Boon Boon shopping!hahah!
p/s: Grabbed foto frm Chan boon boon blog.lazy to edit a.haha~~thx!